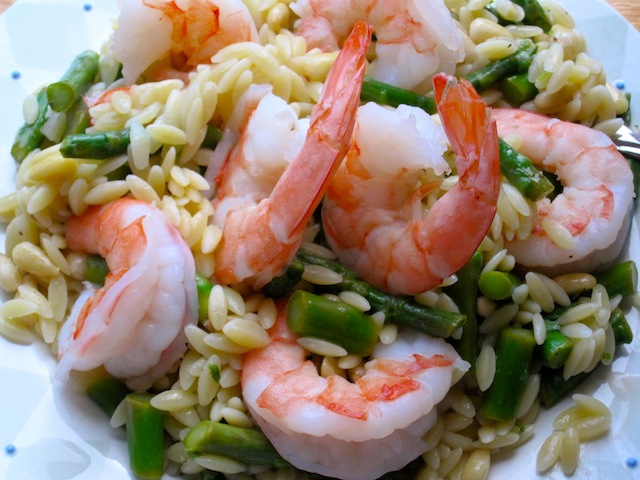 The following wonderful recipe comes from My Columbian Recipes:
This is a wonderful dish to eat during the summer, but I love it so much that I serve it year round. It is healthy, refreshing and very easy to make. This Orzo and Shrimp Salad is perfect for a quick lunch.
Enjoy it!
Ingredients
1 pound orzo pasta
1 cup toasted pine nuts
1 bunch cooked asparagus, cut into pieces
2 pounds cooked shrimp
1/2 teaspoon sugar
Salt and pepper
Juice of 4 lemons
1/2 cup olive oil
Directions
1. Bring a large saucepan of lightly salted water to a boil. Add the orzo and cook until tender, but still firm to the bite. Drain the pasta and set aside to cool.
2. Place the asparagus, pine nuts, and shrimp in a large salad bowl, mix well and then add the orzo.
3. Mix together the lemon juice, salt, pepper, sugar and olive oil in a small bowl. Pour the mixture over the salad and mix well. Keep in the refrigerator until ready to serve.
Orzo, Shrimp and Asparagus Salad